Create an account
The registration of SINA Club is free and allows you to enjoy numerous benefits, exclusive offers and promotions within the reserved area.

Register now and get up to 15% discount on our best internet rates!
Subscription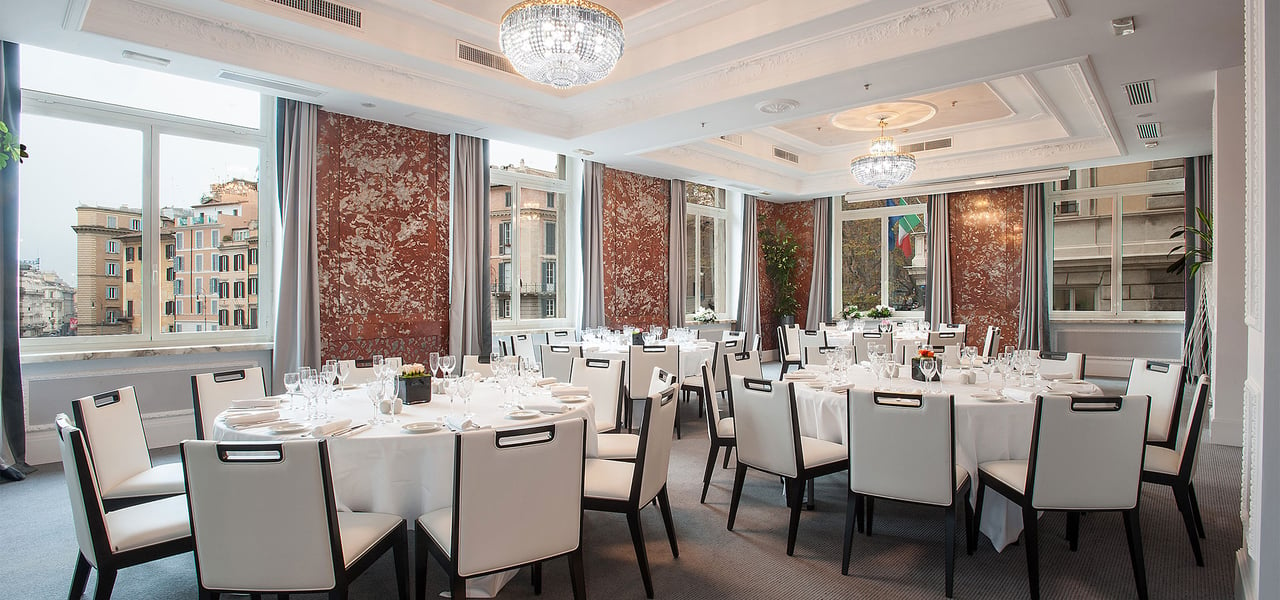 Delight in the magic of a private event in the historic heart of Rome.
Our Apollo Room has natural light and a splendid view of  Piazza Barberini square and the Triton fountain.
On an area of 84 sqm it is three metres high. Suitable for meetings of up to 60 people, it is suitable for high-level meetings, banquets and cocktails.
Size mq/sqf
Dimensions (m./ft.)
84
904
12,00 x 7,00 x 3
39 x 23 x 10
60
35
35
60
30
80