Create an account
The registration of SINA Club is free and allows you to enjoy numerous benefits, exclusive offers and promotions within the reserved area.

Register now and get up to 15% discount on our best internet rates!
Subscription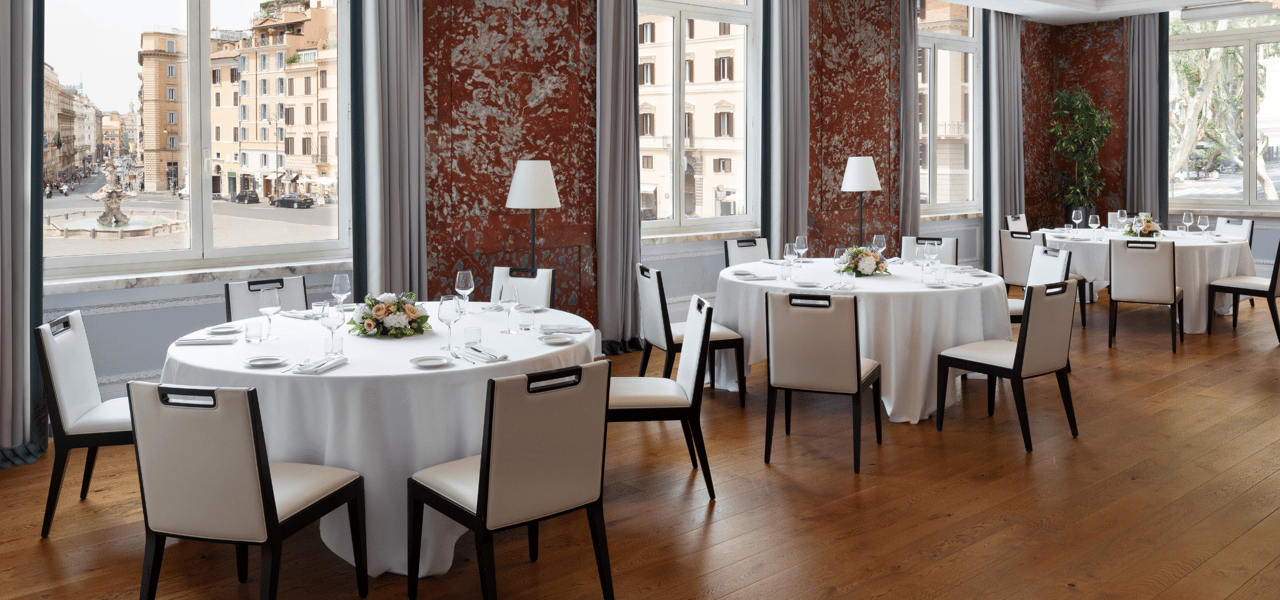 Book the areas for private events and delight in the captivating Eternal City and unforgettable gastronomic experiences!
Suitable for cocktails, weddings and gala evenings, the Sina Bernini Bristol has various refined and contemporary areas to choose from.
The catering is entrusted to the creativity of our chefs, who know how to satisfy even the most demanding palates, bringing them on an appetising gastronomic journey.
Size mq/sqf
Dimensions (m./ft.)
286
3078
21,7 x 4,8 + 28 x 6,5
71 x 16 + 92 x 21
-
-
-
120
-
120